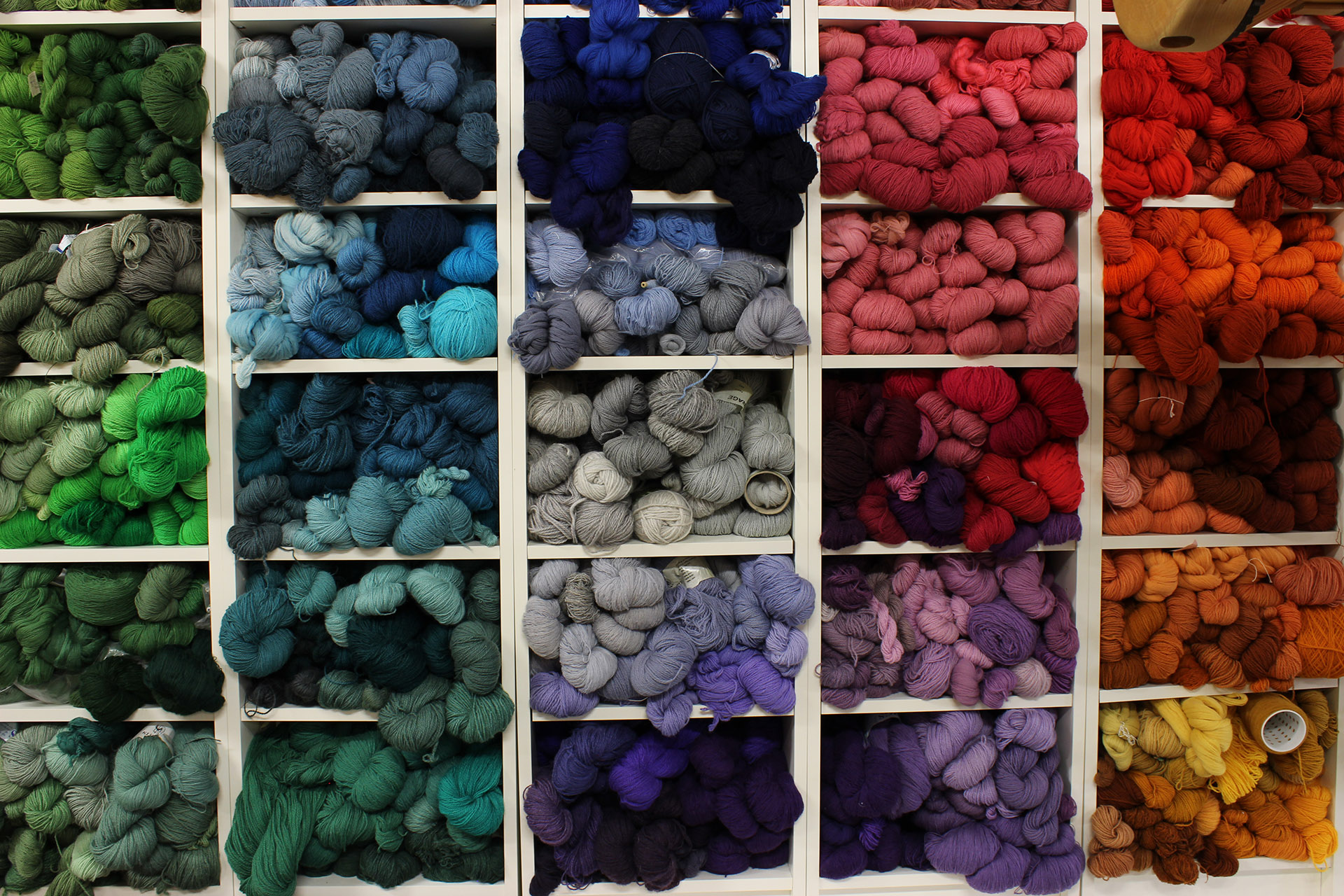 The associaton has received monetary support from Västra Götalands regon's cultural board to enable a continuation of the developing of our project until 2021.The project is also run by a big nonprofit assistance and with the support of Rydals museum and Marks kommun .

We have during 2020-2021 a collaboration with Art Center Sjuhärad; initiated by Boy Konsthall, Contemporary Circus Festival Rydal and Rydals Museum . We are stronger if we work together and cooperating with each other, we ensure that more people can use the respective actors' programs. The initiative aims to contribute to a stronger cultural life in Sjuhärad. In the future we are planing to create a new form of weaving residence in cooperation. The project is carried out with the support of the region of Borås. If you want to know more go to the Borås region's website HERE.

Our exhibition "Väv i Sjuhärad" which was produced with funds we received from Sparbanksstiftelsen Sjuhärad. We would like it to tour around our region. If you have tips on suitable places, feel free to contact us by sending the suggestions via our contact form on the website. We have contacted Glaset's hur in Limmared and Forsvik's mill up in Skaraborg to see if they are interested. It will also be shown during the Halmstad 2021 Weaving Fair.

This November the association's publication "Weave in Sjuhärad" came from the printing house. It is available for purchase for members at a discounted price of 70 SEK and 90SEK for non-members plus shipping och packaging. These are only available in Swedish for the time being. To order contacts us on the association's information mail.

Under current circumstances, we are thinking of changing the structure of our well-visited Weaving cafés. We will update as soon as there is a future plan. This is where we get an opportunity to meet like-minded people and exchange ideas about weaving around the coffee table. Each occasion, we invite guests who have a story to share relating to their activities, experiences, anything relating to weaving.