Weaving-route Sjuhärad
The aim of this event is to boost and highlight the art of weaving, enlighten us about its purpose, history and tradition as well as the weaving future. The latest event, 3-5 may 2018 was a succés with over 3500 visitors. Thanks to everyone involved!
Education and courses
We will offer practical and theoretical courses. The ambition is to start a weaving teacher training program and supply staff from various weaving industries, handweavers included, with useful knowledge. To find our more click here.
Activities and projects
We want to create a destination with different ACTIVITIES such as workshops and D.I.Y., seminars and lectures, innovative activites with focus on colour, design and technology. The centre will also accommodate different DEVELOPMENT PROJECTS, collaboration with colleges, universities and a wide range of companies. This center will promote sustainability and develop new technical solutions.
International collaboration
The Association International Weaving Centre Sjuhärad cooperates with the eu-project EUdigiTac, this Project aims to discover how we can together find ways to develop the use of digital tools with weaving . For more information visit their website www.eudigitac.eu
Rydal
Rydal is situated on the banks of the river Viskan, North of the town called Kinna. Due to the well-preserved remains of an old industrial Community, Rydal is of national interest. The factory, alongside with several other buildings in the village, have been declared historical monuments. The village Community has an active team that organises activities and guided tours of the milieu. If you would like to find out some more about Rydal click here.
More weaving for the People!
---
We organise several Weaving Cafés at the museums studio in Rydal. These are appreciated and well visited. Our next occasion to remember is the 4th of Ocotober at 17.30. Kjell-Åke Bergkvist will give a talk about the regions textile history and weaving folk.
Fruit and drink will be provided.
No regristration required. Free entry.
Welcome!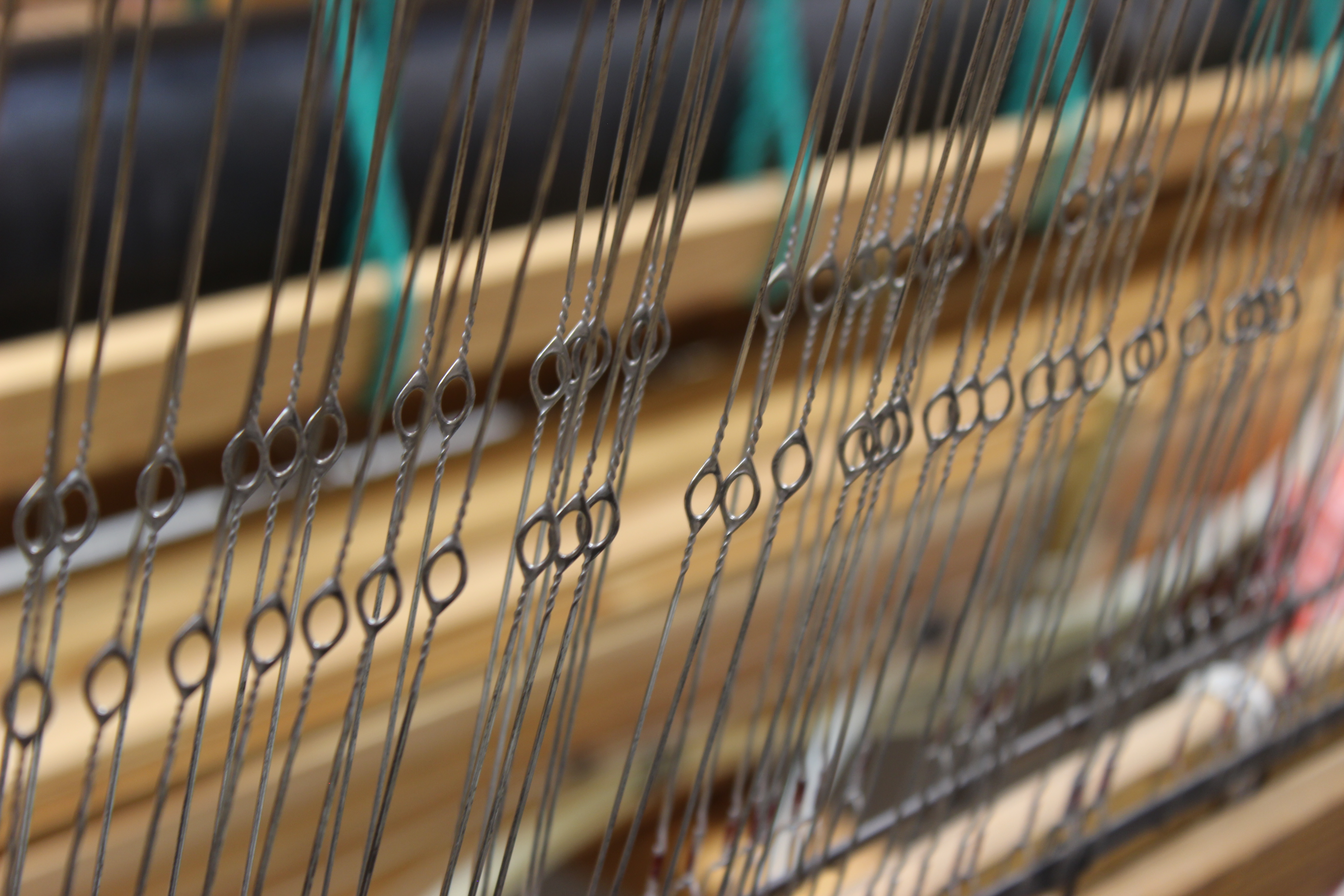 We are involved with textiles for everyone!

Our objective is that weaving as an art form and the knowledge of weaving, in all its forms and essence, shall be preserved, valued and developed for the future.